Create a Scavenger Hunt
Write Scavenger Hunt Clues that Lead to a Gift, Surprise, or Even You! ~ Post Your FIRST CLUE HERE!
Looking for a unique way to surprise someone? Create a scavenger hunt that leads to a weekend getaway, a special gift, a surprise birthday party, or even important news like a pregnancy announcement.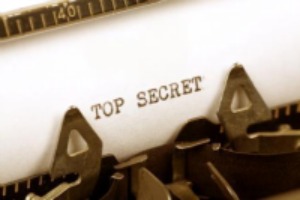 Imagine creating a romantic scavenger hunt that leads to the presentation of an engagement ring. You're fiance to be would never expect that an email with a link to aclue would lead to such a momentous event, but that's the beauty of this presentation.
The FUN starts here!
Simply fill in the form below with your first clue. Be sure to leave your email address when prompted so that the url (web address of your clue will be sent to you). Then simply send that link to your special someone and let the games begin!


Scavenger Hunt Clue Form
Write your introduction, instructions and first scavenger hunt clue below! You can even create a video at youtube and embed it here.


Please only use your own clues. Do not copy and paste them from
other websites or we will be unable to post them.

To be accepted your instructions, introduction, and first clue must be
at least 50 words (preferably longer).
More Scavenger Hunts
Click below to see contributions from other visitors to this page...

Nov 04, 17 03:07 PM

Get your free mini Christmas pencil puzzle ebook by completing this easy Christmas internet hunt. Simply visit the ten Christmas theme sites noted and answer ten questions.

May 28, 16 02:57 PM

It smells good in here what could it be? I'm not telling but I was the first to see. In order to eat you must find your first clue. Go to Nina's room

May 28, 16 02:51 PM

Hi Sebastian, Mom and Dad wanted to surprise you with a special day for your birthday. Enjoy the Scavenger Hunt. Most importantly have fun!