Internet Scavenger Hunts
Internet scavenger hunts are a fun way to surf the net and discover new and interesting sites. They are also a great educational tool that help make learning fun.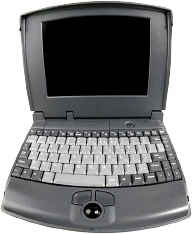 There are numerous internet scavenger hunts available on the web. They can be played anytime and anywhere there is a computer with an internet connection available.
Internet scavenger hunts can be as intricate as teaching computer functions (ie. copying images and downloading files), or as simple as clicking on a link for the answer to a question. For some hunts the reward is new found knowledge and for others it is the chance to win great prizes.
For a fun internet scavenger hunt with cool prizes try this Internet Scavenger Prize Hunt



Dec 15, 22 11:02 AM

A Christmas classroom scavenger hunt with rhyming clues that lead to locations in the class. Perfect for teachers wanting to add some fun to the holiday season.

Nov 16, 22 01:42 PM

Holiday scavenger hunts for Christmas, Halloween, Valentine's Day, Easter and all the other holidays in between. Lots of printable lists and ideas.

May 02, 22 01:12 PM

Hip hip hooray, It's final exam day! I've made you a scavenger hunt to complete, Take selfies at each stop is your feat. Find all the clues to reach