Internet Scavenger Hunts
Internet scavenger hunts are a fun way to surf the net and discover new and interesting sites. They are also a great educational tool that help make learning fun.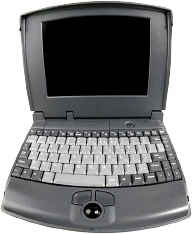 There are numerous internet scavenger hunts available on the web. They can be played anytime and anywhere there is a computer with an internet connection available.
Internet scavenger hunts can be as intricate as teaching computer functions (ie. copying images and downloading files), or as simple as clicking on a link for the answer to a question. For some hunts the reward is new found knowledge and for others it is the chance to win great prizes.
For a fun internet scavenger hunt with cool prizes try this Internet Scavenger Prize Hunt



Nov 04, 17 03:07 PM

Get your free mini Christmas pencil puzzle ebook by completing this easy Christmas internet hunt. Simply visit the ten Christmas theme sites noted and answer ten questions.

May 28, 16 02:57 PM

It smells good in here what could it be? I'm not telling but I was the first to see. In order to eat you must find your first clue. Go to Nina's room

May 28, 16 02:51 PM

Hi Sebastian, Mom and Dad wanted to surprise you with a special day for your birthday. Enjoy the Scavenger Hunt. Most importantly have fun!