Holiday Hunts
Christmas, Halloween, Easter and More...
Add a holiday hunt to your list of celebration activities. Have your kids search for their xmas gift(s) using our easy Christmas gift riddle hunt. Host a Halloween scavenger hunt for family and friends. Hide your sweetheart's gift on Valentine's Day and search for all things green on St. Patrick's Day.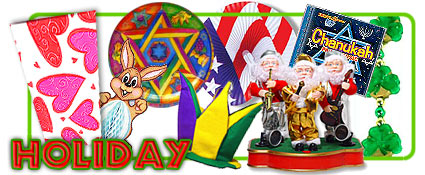 ---

Christmas Gift Riddle Hunt
Have your kids hunt for their Christmas gift(s) this year by using a Christmas gift holiday hunt. After all the time you've spent wrapping the gifts, it's fun to see the kids have to work a little to find them.
---

Easter Scavenger Hunt
Unscramble words, get signatures and find Easter related items with this Variety Easter Scavenger Hunt.


---
---
Halloween Clue Hunt
Host some spooky Halloween fun with this Halloween Clue Hunt. Arrange the order of the clues in anyway you wish. It all adds up to a load haunting Halloween fun.


---

Halloween Costume Photo Scavenger Hunt
Search for crazy, fun and unusual costumes by challenging your friends to a Halloween photo scavenger costume hunt. To encourage creativity, add some descriptive costume titles like scariest costume and/or most patriotic costume.
---

Halloween Riddle Hunt
A challenging scavenger hunt that involves solving riddles before finding items. If you are declared the winner of this Halloween riddle hunt you are truly a super-sleuth in disguise.
(sample riddle: What you get when you drop a pumpkin. answer/item to find: squash)
---

Halloween Scavenger Hunt
This Halloween scavenger hunt includes a mixture of items to find, items to photograph, and an item to create. The list is a mixture of Halloween items, symbols and superstitions.
Jul 27, 18 02:36 PM

Good morning my sleeping angel baby! I hope you are ready for a fun day and a (sort of) long drive haha! I have planned a special trip for you around

May 29, 18 03:56 PM

Privacy Policy for Scavenger-Hunt-Fun.com - Last updated May 29, 2018

May 01, 18 03:44 PM

Bem-vindas a caça ao tesouro do acampamento de dia das mães! Preparamos esta caçada com muito carinho para que você e seu filho possam partilhar momentos