Site Map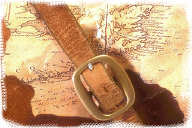 Around Town Scavenger Hunts:
ABC Mall Hunt - Find 26 different items beginning with 26 different letters of the alphabet in 26 different stores.
Around Town - A list of scavenger hunts for around town.
Betty Brinn Children's Museum Scavenger Hunt - A question and picture museum scavenger hunt for kids at Betty Brinn Childrens Museum in Milwaukee, Wisconsin.
Birthday Bar Crawl - Celebrate a friend's birthday by visiting local bars and collecting birthday related items that will later double as a great keepsake for the honoree.
Mall Clue Hunt - Clues for mall stores and businesses need to be solved and then the applicable items found and brought back.
Rock and Roll Scavenger Hunt - A photo scavenger hunt which involves taking pictures of activities and items associated with Rock and Roll.

Holiday Scavenger Hunts:
4th of July Scavenger Hunt - Clue ideas for creating a 4th of July scavenger hunt.
Constitution Scavenger Hunt - Planning a patriotic party or just want to test a group's knowledge of America's Constitution? Then, try this hunt; it's challenging, educational, and fun.
Easy Christmas Gift Riddle Scavenger Hunt - Add a fun twist to your holiday gift giving and have your kids follow a set of clues to their gift.
Easter Scavenger Hunt - A four part variety Easter Scavenger Hunt. Find items related to Easter in a several different ways, including unscrambling Easter words.
Halloween Costumes Photo Hunt - Be the first team to find and photograph the best, worst, and most interesting Halloween costumes you can find following a specific list.
Halloween Riddle Hunt - Solve the riddles and find the items with our challenging Halloween Riddle Hunt. This is not an easy hunt.
Halloween Scavenger Hunt - Halloween items, symbols, and superstitions are included in this combination photo and item Halloween hunt.


Indoor Scavenger Hunts:
Around the Home Poem Clue Hunt - Clues are written as short poems and guests much travel around a home until they reach a special prize, gift, or other surprise.
Goodie Bag Clue Hunt - A fun way for kids to find treat bags at a birthday, Halloween or Christmas party.
Magazine Scavenger Hunt - Ideas and a sample list for this fun rainy day or quiet afternoon hunt.
Purse Scavenger Hunt - Do the girls really have everything but the kitchen sink in their purses? Find out with this purse treasure hunt list.


Internet Scavenger Hunts:
Halloween Internet Scavenger Hunt - Play this halloween themed internet scavenger hunt for fun and a free Halloween Pencil Puzzle Ebook.
Internet Scavenger Hunts - A fun way to surf the net and discover new and interesting sites.
Internet Treasure Hunt for Kids - An online internet scavenger hunt for kids with the chance to win a cool prize.

Kids Scavenger Hunts:
Birthday Party Scavenger Hunt - Fun rhyming clues lead kids around the house in search of a final prize.
Car Scavenger Hunt List - A list of items to find while traveling with family and friends in a car, truck, bus, train, etc.
Nature Scavenger Hunt Kids List - A list of items to be found based on description which will allow children to explore and be creative.


Mystery Scavenger Hunts:
Treasure Hunt Extraordinaire - Learn a little something about yourself by embarking on the greatest hunt of all... curious?

Office and Staff Hunts:
School Staff Scavenger Hunt - Learn a little something about the people you work with everyday. Even a teacher can learn something new.
Printable School Staff Scavenger Hunt - A printable version of the school staff hunt.

Outdoor Scavenger Hunts:
Beach Photo Hunt - Use creativity and great timing to capture various beach scenes on film.
Camp Stuff Hunt - A mish mash list of items that can be found in or around a campsite.
Glow-in-the-Dark Scavenger Hunt - Use glow-in-the-dark paint and products to create a truly unique late night scavenger hunt.
Nature Hunt with a Twist - This nature hunt scavenger hunt list can have several possible answers. Hunters will need to use their creativity to win.


Special Occasions Scavenger Hunts:
Bachelorette Party Scavenger Hunt Ideas - A variety of lists and ideas for hosting a bachelorette scavenger hunt.
Romantic Scavenger Hunt - Take your lover on a romantic treasure hunt for Valentines, an anniversary, or just to say, "I Love You" in a unique and fun way.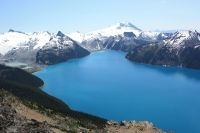 Dec 15, 22 11:02 AM

A Christmas classroom scavenger hunt with rhyming clues that lead to locations in the class. Perfect for teachers wanting to add some fun to the holiday season.

Nov 16, 22 01:42 PM

Holiday scavenger hunts for Christmas, Halloween, Valentine's Day, Easter and all the other holidays in between. Lots of printable lists and ideas.

May 02, 22 01:12 PM

Hip hip hooray, It's final exam day! I've made you a scavenger hunt to complete, Take selfies at each stop is your feat. Find all the clues to reach