Variety Easter Scavenger Hunt
This Easter Scavenger Hunt is a four part hunt. Teams compete to be the first to complete the hunt or to collect the most items in a specified amount of time.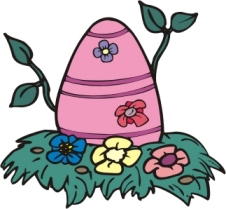 Part 1
Make words using the letters in EASTER-SCAVENGER-HUNT and then find the items represented by those words (eg. hat, nut, and tea can be made using the noted letters, but card cannot because there is no "d"). Teams can create and find as many items as they can using the noted letters. Score 1 point for each item brought back that fits the criteria.
Part 2
Requires the teams to find 7 different people who meet the criteria listed (1 person per scenario) to sign their paper (eg. Get the signature of someone who owns a baby chick).
Part 3
Unscramble words and then find the items.
SALTPIC GEG = Plastic Egg
HEWIT YILL = White Lily
LIPAR LANDACRE = April Calendar
YEJLL NABE = Jelly Bean
RESEAT BEKATS = Easter Basket
Part 4
Find items related to the Bible Easter story. Be creative!
New 2016 Printable Easter Egg Scavenger Hunt
Nov 30, 17 01:29 AM

An easy 4 clue Christmas gift riddle scavenger hunt. Make Christmas gift giving last a little longer by having the kids hunt for one or more of their gifts.

Nov 29, 17 11:34 PM

Welcome to the Trish is turning 30 birthday extravaganza, hoedown, hootenanny, shindig weekend/getting old weekend! My name is Brendan (your sexy husband)

Nov 04, 17 03:07 PM

Get your free mini Christmas pencil puzzle ebook by completing this easy Christmas internet hunt. Simply visit the ten Christmas theme sites noted and answer ten questions.