Variety Easter Scavenger Hunt
This Easter Scavenger Hunt is a four part hunt. Teams compete to be the first to complete the hunt or to collect the most items in a specified amount of time.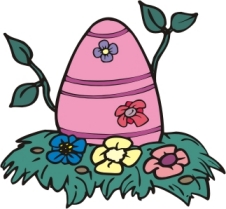 Part 1
Make words using the letters in EASTER-SCAVENGER-HUNT and then find the items represented by those words (eg. hat, nut, and tea can be made using the noted letters, but card cannot because there is no "d"). Teams can create and find as many items as they can using the noted letters. Score 1 point for each item brought back that fits the criteria.
Part 2
Requires the teams to find 7 different people who meet the criteria listed (1 person per scenario) to sign their paper (eg. Get the signature of someone who owns a baby chick).
Part 3
Unscramble words and then find the items.
SALTPIC GEG = Plastic Egg
HEWIT YILL = White Lily
LIPAR LANDACRE = April Calendar
YEJLL NABE = Jelly Bean
RESEAT BEKATS = Easter Basket
Part 4
Find items related to the Bible Easter story. Be creative!
Printable Easter Egg Scavenger Hunt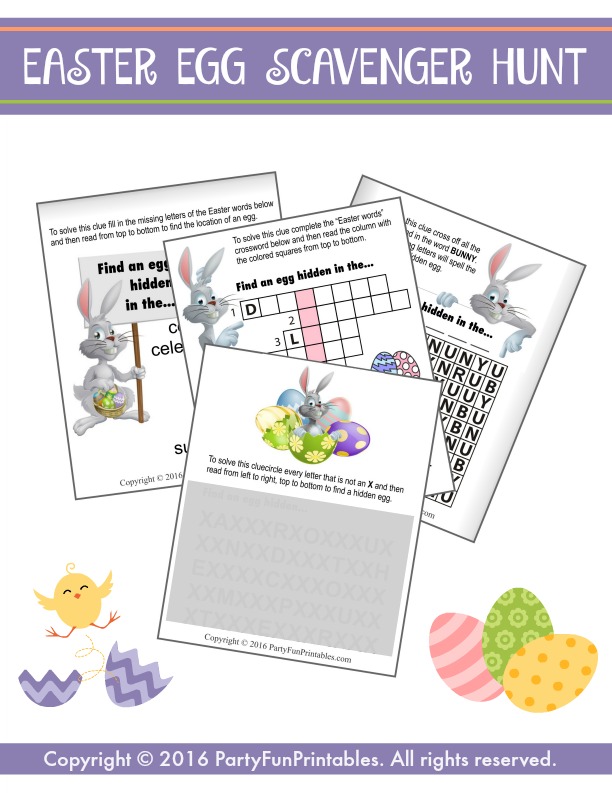 Dec 15, 22 11:02 AM

A Christmas classroom scavenger hunt with rhyming clues that lead to locations in the class. Perfect for teachers wanting to add some fun to the holiday season.

Nov 16, 22 01:42 PM

Holiday scavenger hunts for Christmas, Halloween, Valentine's Day, Easter and all the other holidays in between. Lots of printable lists and ideas.

May 02, 22 01:12 PM

Hip hip hooray, It's final exam day! I've made you a scavenger hunt to complete, Take selfies at each stop is your feat. Find all the clues to reach