SHMILY Hunt
by Kelley
(Las Vegas, NV)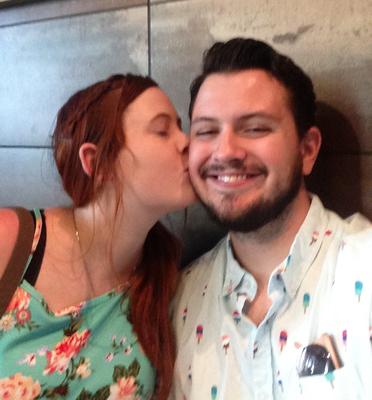 Good morning my sleeping angel baby! I hope you are ready for a fun day and a (sort of) long drive haha!

I have planned a special trip for you around our favorite haunts or even just places that have a special meaning to us. Along the way, you'll find some hints to your next locations, but you'll need to figure them out to get your next hint!

I put some gas in your car and I have stops planned for food and drinks for you, baby.

MESSAGE #1:
when we first met, i felt like the STARs aligned and introduced me to my newest best friend. it was such a thrill getting to know you and hanging out and getting into trouble. BUt that wasn't going to last long. i Couldn't Keep Shrugging Off my feelings for you aNd i had Just OpeNEd up to Sarah vermillion about how i felt. i will never regret that decision because i got to not only meet my newest best friend, but i got to fall in love with her.
Join in and write your own page! It's easy to do. How? Simply click here to return to Create a Scavenger Hunt.
Dec 15, 22 11:02 AM

A Christmas classroom scavenger hunt with rhyming clues that lead to locations in the class. Perfect for teachers wanting to add some fun to the holiday season.

Nov 16, 22 01:42 PM

Holiday scavenger hunts for Christmas, Halloween, Valentine's Day, Easter and all the other holidays in between. Lots of printable lists and ideas.

May 02, 22 01:12 PM

Hip hip hooray, It's final exam day! I've made you a scavenger hunt to complete, Take selfies at each stop is your feat. Find all the clues to reach