Popeye's Treasure Hunt
by Olive Oyl
(Sweethaven Village)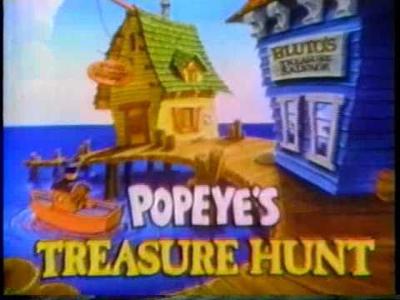 Ahoy there! As of right now you'll start to scavenger thru clues to reach your treasure, be alert, timely, and have fun.

At the End of your the hunt you will need to present OLI with 1 red rose, a cup of ice, and a blindfold (items can be picked up throughout the hunt).

Clue #1 You won't be hungry when this is filled it keeps the food nice and chilled, have a quick treat before you eat...



Join in and write your own page! It's easy to do. How? Simply click here to return to Create a Scavenger Hunt.
Nov 28, 23 01:38 AM

Welcome to EGC! Today will test your sleuth and resilience skills. You will be working in teams of 2-4 people. You will need to solve each clue. Once

Dec 15, 22 11:02 AM

A Christmas classroom scavenger hunt with rhyming clues that lead to locations in the class. Perfect for teachers wanting to add some fun to the holiday season.

Nov 16, 22 01:42 PM

Holiday scavenger hunts for Christmas, Halloween, Valentine's Day, Easter and all the other holidays in between. Lots of printable lists and ideas.