Internet Hunt Webmaster Code
Below is the webmaster code for all graphics and links associated with the Internet Treasure Hunt for Kids. For this internet scavenger hunt link exchange, please choose either the official graphic link (first to follow these intructions) or the text link immediately following that, whatever one you feel best fits your site's look and feel.
Below the official graphic and text link are other graphics and links used on the the internet treasure hunt page. They are available to use should you want to, though you are not obligated.
Special thanks to Jennifer from Favorite Puppy Names for setting up the code for this easy to use page. To get the code for the link or graphic you wish to use simply click on Highlight All (under the applicable item). Then copy and paste the code onto whatever page on your site you have chosen to promote the hunt.
If you have any problems, let us know and we'll do our best to help you sort it out. Thanks Everyone!
---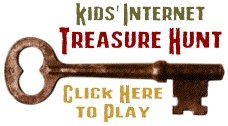 ---
---
Every treasure hunter will get a
SECRET PASSWORD
to unlock Lucy's special
printable outdoor scavenger hunt.
Compliments of LucyLearns.com
---
---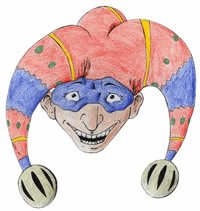 Nov 28, 23 01:38 AM

Welcome to EGC! Today will test your sleuth and resilience skills. You will be working in teams of 2-4 people. You will need to solve each clue. Once

Dec 15, 22 11:02 AM

A Christmas classroom scavenger hunt with rhyming clues that lead to locations in the class. Perfect for teachers wanting to add some fun to the holiday season.

Nov 16, 22 01:42 PM

Holiday scavenger hunts for Christmas, Halloween, Valentine's Day, Easter and all the other holidays in between. Lots of printable lists and ideas.